About This Class
Creating illustrations digitally can really optimize your workflow. It allows you to create even more beautiful drawings that are already digitized and ready to be sent to a client or posted on social media. And using textures can really elevate your possibilities by adding that hand-drawn look to your work.
Join me in this class to create a beautiful textured seasonal wreath illustration on your iPad in Procreate. I am going to walk you through all the steps to creating your composition and you are going to experiment with: using textured brushes, adding shadows and highlights using different shades of color and playing with composition to optimize your work.
What you'll learn:
You'll choose the elements of your design and color palette, and you'll learn how to use photos as references.
Next you'll sketch your ideas as a base for your illustration in the Procreate app and you'll learn tips and tricks for your composition.
Then you'll design your illustration using the textured brush set, free to download through the class resources, and how to add different shades of color to add depth to your composition.
You'll learn how to use textured layers, optimize your number of layers in the canvas space and how to use blending modes to enhance your design.
Finally, you'll add the finishing touches.
Bonus: You'll learn how to optimize your work to create multiple social media content.
Who this class is for:
This class is geared towards print and illustration designers or digital design enthusiasts. So, whether you are already familiar with Procreate or you are brand new to this drawing app, I am going to provide tons of tips and tricks along the way that will come handy for your future illustrations.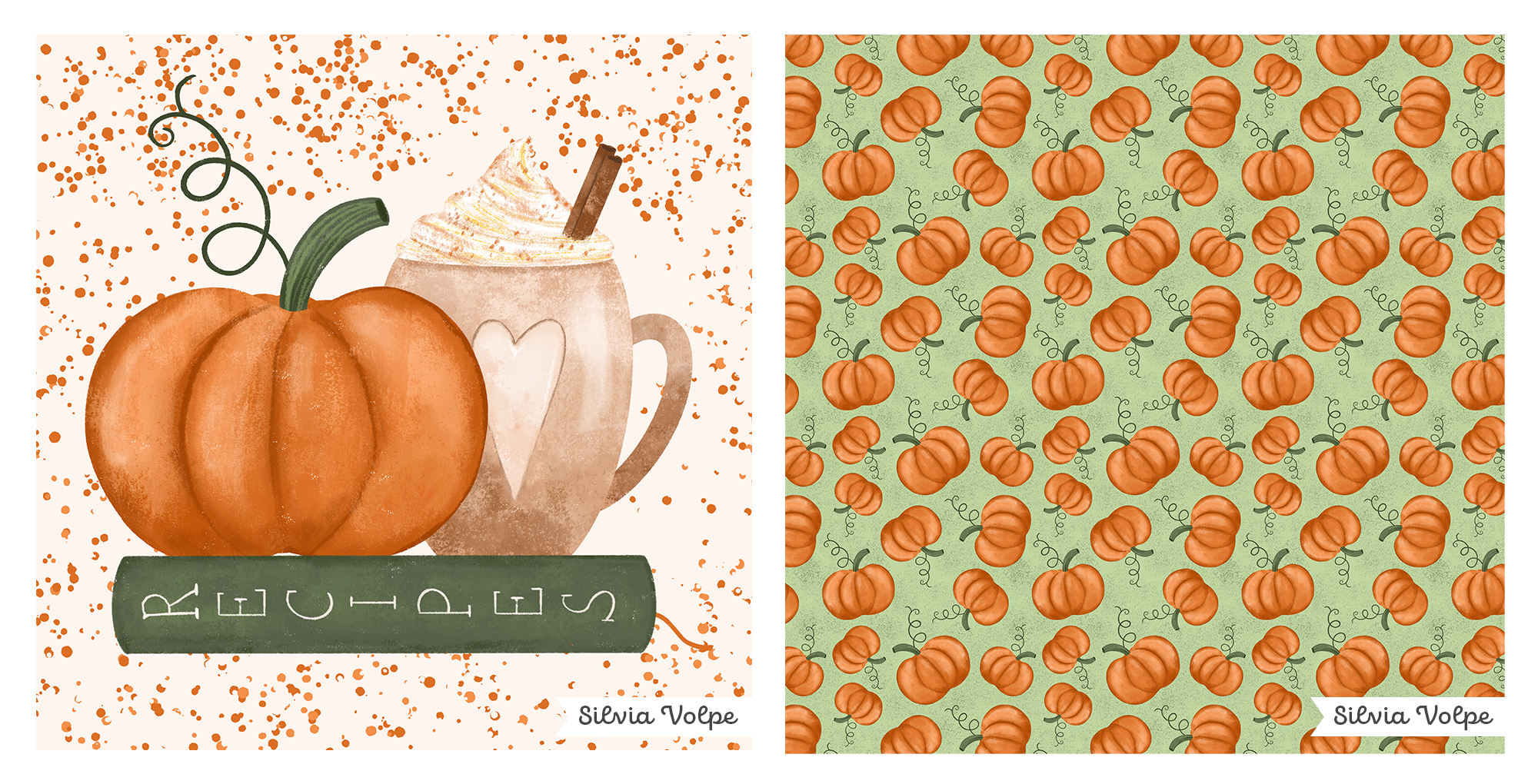 At the end of this class you'll have a finished design ready to be added to your portfolio and ideas on how to maximize your work for social media.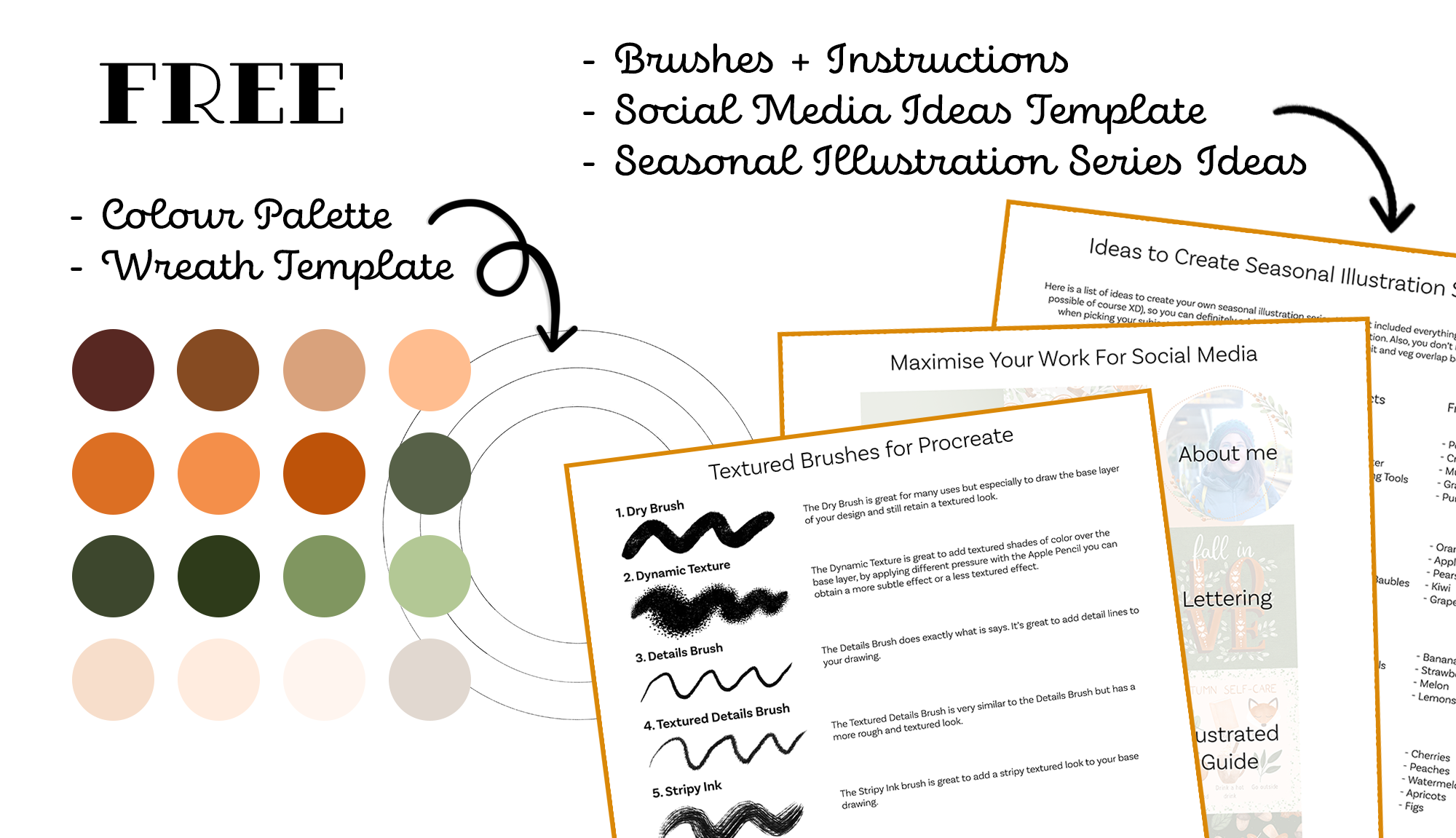 Resources:
Free textured Procreate brush package created by me
Free custom colour swatches for Procreate
Free template with ideas to create 15 social media posts
A template guide to design your wreath
A pdf with the description of each brush
A pdf with ideas to create seasonal illustration series
*Please note, if you sign up or make a purchase through any of these links, I get a small commission at no cost to you.